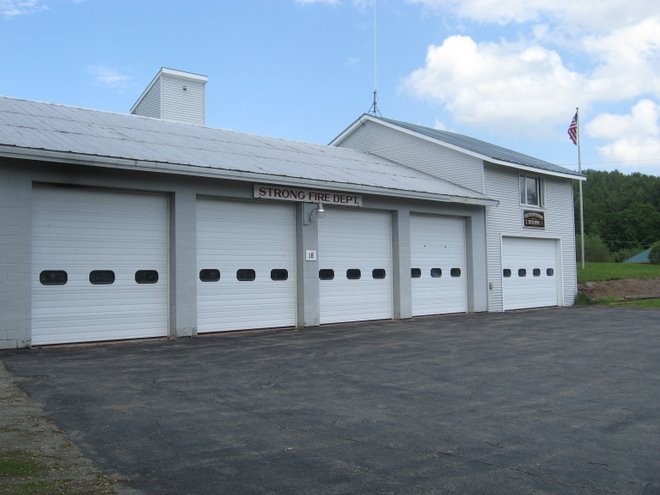 Chief – Duayne Boyd
Chief Contact – (207) 779-7009
Station Phone Number – (207) 684-3713.
Station Address – 16 River Street, Strong, ME 04983
The Strong Fire Department is a volunteer operation to serve the Strong community. For up to date fire danger information, check the Maine Forest Service's Wildfire Danger Report.
If you need a burn permit, follow the link below to fill out a form to get an open burning permit. The permit costs $7 and $2 will go to Strong.